The 8 Medallions
Submitted

November 12, 2012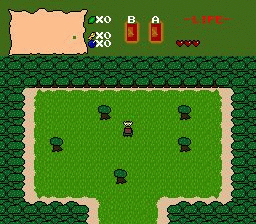 Download Quest
Description
Collect the 8 medallions to release the curse. I have made a new tile set for Medallion. Maybe I'll make a Medallion 1st. There is a sequel called Lanmola coming out soon. This quest was made on Zelda Classic 1.90.
This is a game that Hannah made up herself... Don't steal it!
Story
Link was looking for a friend. One night when he went to bed he had a weird dream.
He knew what it meant – something weird was happening to Zelda – WEIRD!!
Credits
Game by Hannah Langston
Hints and/or Cheats
Don't worry about not having a sword. You\'ll find it in the first dungeon.
This entry has no reviews.