The Legend of Zelda: Triforce's Curse
Submitted

November 12, 2012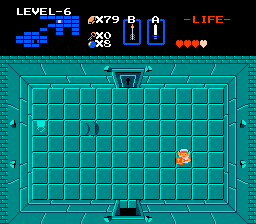 Download Quest
Description
This is a classic style quest. It was also my first game. This game is loaded with puzzles, but mainly swordplay. This game is probably for intermediate players.
Story
Link recieved an urgent call from Zelda. Link rushed to the castle but on the way something odd happened. The world blacked out and the floor underneath him shook. Ganon was in his castle with all peices of the triforce. He's was casting a powerful curse with it. This curse shifted the land of Hyrule. Now Link must travel through the ruined land of Hyrule to find Ganon and save Hyrule.
This entry has no reviews.