Zelda 3000
Submitted

November 12, 2012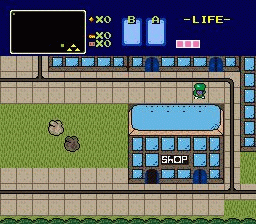 Download Quest
Description
It's Zelda, but set in the future.
Story
Through 3000 years of history, one fact about the land of Hyrule is clear: The line of female monarchs will always be named Zelda, and they will always manage to get themselves kidnapped or captured by a giant pig thing. Get to it Link!
Credits
Music by various artists
Game by me
Additional graphic assistance by Hannah Langston
This entry has no reviews.