LoZ: The Quest Through Time
Submitted

November 12, 2012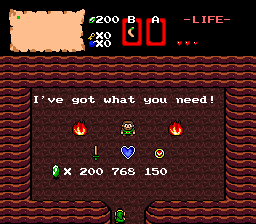 Download Quest
Description
This is my first quest. I used a dungeon basis for it, and it can get a little hard at times.
Since PZC staff still won't allow tileset submissions, I included the tileset with this.
Story
Nothing really. Just save Zelda AGAIN!
Credits
Warlock for making Newfirst anyway.
DarkDragoonX for making the tileset I used for this
PrettyBoy (PrinceMSC)for making the Revenge2 tileset.(I got some tiles from that.)
Hints and/or Cheats
If there are any wall bugs, the L4 cheat is "future"
This entry has no reviews.