The Eight Spirits
Submitted

November 14, 2012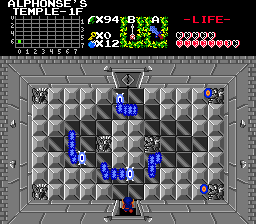 Download Quest
Description
My First Quest using the Zero Tileset.
Story
Collect the Eight Triforce Pieces in order to reach Ganon.
Credits
Old-skool, for the Zero Quest Tileset.
Pokegamer1989, Blues Singer and others who tested out my quest.
Hints and/or Cheats
Once you collect the Eight Triforce Pieces, you'll need to find 4 Special Labyrinths each holds a Dungeon Item in them. The Power Bracelet is needed to reach Level-9.
This entry has no reviews.