BigJoe's 5th Quest Entry: Special Edition
Submitted

November 22, 2014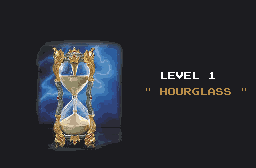 Download Quest
Description
This is a special edition of my entry for the 5th quest competition. Among the new features are the ability to select the difficulty and the music. Be sure to unzip the nsf files included with the quest into your ZC folder. Otherwise you won\'t have full access to the music.
Story
Ganon has kidnapped Zelda, for the 5th(or perhaps 5000th) time! It is up to Link to put an end to all of this.
Credits
Nightmare for helping to balance the quest before its completion.
Everyone who has played the quest as part of the contest.
Hints and/or Cheats
You should try to have a candle and shield before Level 2.
This entry has no reviews.