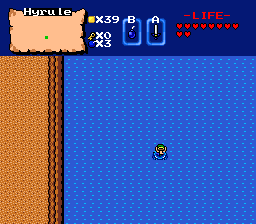 Download Quest
Description
A Quest without real dungeons,but some Interior places.Custom Enemies,Running Guys,Items.
Story
Hyrule,after Twilight Princess.Everyting is okay.Link,who destroyed Ganon,
is living in Kakarico Village,near the castle.But......A portal opened from Final Fantasy X and throwed Sin,who destroyed Hyrule.Link try to stop him,but is transported 1000 thousand years in the future! Help Link to protect Hyrule, keep away Seymour Guado from power and anhilate Sin.Not for the faint of heart.
Credits
Phantom Menace for the Tileset,(from another quest)Benoit Chagnon for Beta Testing,and a Youtuber(Don't know his name)for the idea.
This entry has no reviews.