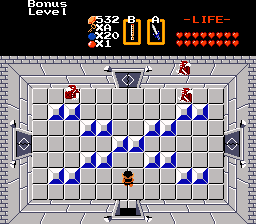 Download Quest
Description
The final update to the Demo Quest series. After all the new features that were included in Zelda Classic, it was time to update Demo Quest EX. I apologize for how long this took to get out and in dev, but it's finally here. Enjoy people, hope it was worth the wait.
Story
Many years have passed since the Second Quest. Link hears the guardians of Ganon have revived, and has to search them out to end the evil.
Credits
Phantom Menace - Original Creation
Gleeok - 2.50 Conversion
PureZC DB - Scripts
Moosh - Very Big Thanks for bailing me out of the Reboknuckle situation
Hints and/or Cheats
Cheat codes are there, if you can figure out the riddles
This entry has no reviews.