The Liberation of Hyrule Series
Submitted

January 19, 2017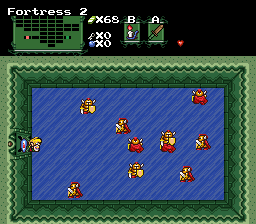 Download Quest
Description
**Updated 3/2/2018** Zip file includes original LoH now compatible with the latest ZC builds and LoH:IE. A warning that these are very difficult quests and should only be attempted by people who prefer hard difficulty.
Story
Hyrule has been conquered by Ganon. You and your band of rebels must liberate Hyrule from his tyranny.
Credits
Ouch!, Gleeok and Yloh
Hints and/or Cheats
There are no passwords so if you really must cheat just open the quest and edit it yourself. Doing this counts as a forfeit.
This entry has no reviews.