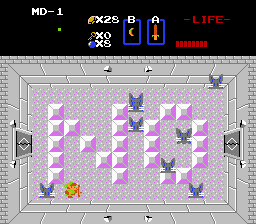 Download Quest
Description
What happens when an original work gets updated?
The very first custom quest has been rebuilt and restored using the Zelda NES Framework and has two new modes for everyone to get involved with. Do you go old-school, do you want to play a beginner's level, or do you want a remastered experience? This quest provides an experience to all the fans of New Quest, and tries to bring in new ones as well. Do do dare to take a walk on "The Other Side?:
Story
Standard 3rd Quest Storyli9ne
Credits
Dimentio - Scripting
Gleeok - 1.90 Palette Conversion
Reimu and Testers - Big Thank You
Hints and/or Cheats
None
Check Out the tracks upcoming for Original and Remastered Mode on speedrun.com
This entry has no reviews.