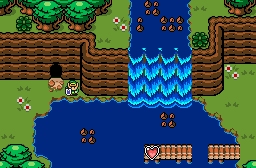 Download Quest
Description
This is a complete 9 dungeon quest with a 10th purely optional dungeon. This is quite challenging and will try your patience and fighting skills. This quest is not for the faint of heart. It was also given TSA's (The Silent Assassin) seal of approval for challenge. This was my second quest made after Wolf Style. You can obtain up to 24 hearts maximum in this quest.
Story
Basic Legend of Zelda Story.
Hints and/or Cheats
There will be a LOT of block pushing in this game, if you can't move forward, try pushing a lot of blocks. There is no magic lens, boots, or lvl 2 bracelet.
This entry has no reviews.