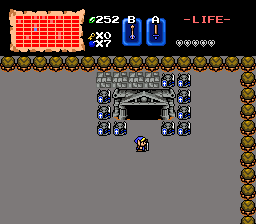 Download Quest
Description
This download contains four quests: the Triforce Triad consisting of (1) Key Quest, (2) The Power of Darkness, and (3) The Third Triforce; and the sequel to the Triad, The Golden Land.
Story
Link needs to reclaim the Triforces of Wisdom, Power, and Courage. The Triforces have been broken into 24 pieces, 8 pieces each, and Link has to find all 24 of them.
For the Golden Land, Link has to combine the Triforces. Throughout the Golden Land you have to find the green, blue, and red Triforces and give them to the three guardians.
This entry has no reviews.