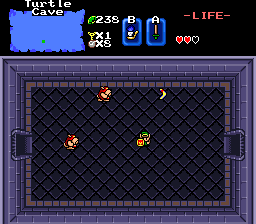 Download Quest
Description
This quest uses a better tile set than Unofficial 4th. The overworld is the same from 4th, but more items are hidden across Hyrule.
Story
Once again, Zelda has been kidnapped and Link must find the Eight Trifoce Pieces.
Credits
To those who have already tried this quest over the summer.
Hints and/or Cheats
Look carefully, explore everything. Never give up. You never know when you find something you weren't expecting.
This entry has no reviews.