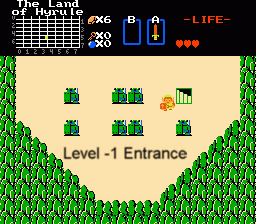 Download Quest
Description
None available.
Story
Once again, Zelda has been kidnapped by Ganon. Link must go through a succession of dungeons to find the Triforce Pieces, and the items he needs to rescue Zelda, and once again banish Ganon from Hyrule.
Credits
Myself, Ms_Zelda_Lady, Snort, and others who have tested this quest.
Hints and/or Cheats
Just be patient as you make your way through this quest. This is the hardest quest I have made personally.
This entry has no reviews.