Unofficial 6th Special Edition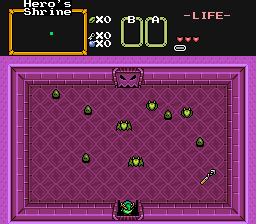 Download Quest
Description
A revamped version of my original 6th quest with new dungeon layouts. Difficulty increased somewhat, a couple items also added that I was missing from the original like the Red Candle.
Story
Same as Unofficial 6th Classic Edition.
Credits
Snort, ms_zelda_lady.
Hints and/or Cheats
Don't give up. The items you find in each dungeon should help you out.
This entry has no reviews.