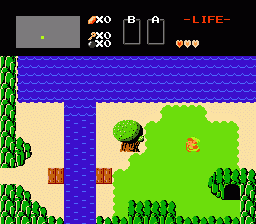 Download Quest
Description
This is indeed a sweet quest, one of those gems I occasionally find when digging through the garbage from the old QDB. It's also a very sweet adaptation of the classic tileset, one that I plan on using myself at some point...the questmaker gives permission for this and the quest is unpassworded. By the way, you have to find a key in the overworld for each of the dungeons.
Hints and/or Cheats
Read the text file included in the zip.
This entry has no reviews.