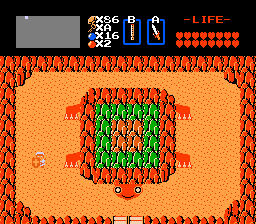 Download Quest
Description
The first quest I created using ZQuest. For the most part, it uses the original Zelda graphics. (I have added a few custom tiles.) The soundtrack is completely different, however, featuring MIDI's from other Zelda games, the Mega Man games, and more. The quest has a steep learning curve, and is recommended only for those who can beat the original first and second quests in their sleep.
Story
Typical Legend of Zelda Storyline
Hints and/or Cheats
Be sure to check the txt file included with the quest download.