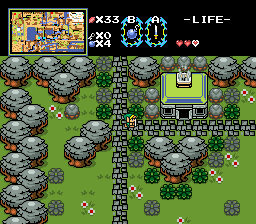 Download Quest
Description
This quest was made just to have fun. There are a few brain teasers, but nothing too serious.
Story
Gonads, Ganon's evil twin brother, has released his henchmen on Hyrule following Ganon's demise in the original legend of Zelda. Gonads is bent on ruling the world and depriving the poor little Hyrulians of their freedom..... Link's mission is simple....TAKE GONADS OUT!
This entry has no reviews.