Idiot In Another Dimension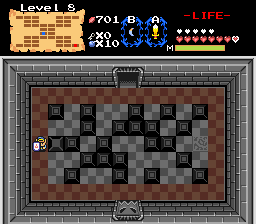 Download Quest
Description
None available.
Story
Link is bored so he decides to go for an adventure. He falls through a pit in a cave and his adventure begins. Get the Triforce, kill Ganon, and save Zelda.

Credits
PrinceMSC for his tileset and everybody else for the ideas.
This entry has no reviews.