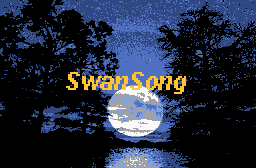 Download Quest
Description
None available.
Story
Having heard the legend of a great warrior from Hyrule,
Queen Elise of SwanSong summoned her subjects to find
this great warrior and to bring him with great haste to SwanSong.
It seems that after Ganon's defeat in Hyrule, many of
his henchmen saw that the end was near and fled.
SwanSong was a quiet community, nestled in the hills,
and it was here that they decided to make their stand.
Link however had other plans for them.
Credits
Everyone that came before me.
This entry has no reviews.