The Magic of Zelda
Submitted

November 18, 2004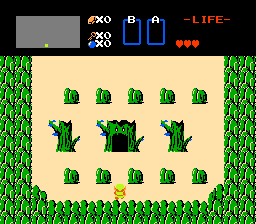 Download Quest
Description
This is my first quest, so don't make fun or critize it!
Story
Pretty much like the 1st quest.
Credits
I made the quest by myself, actually with the help of AlphaDawg's tutorial.
Hints and/or Cheats
LVL 1: MAGIC; LVL 2: WILL; LVL 3: NEVER; LVL 4: FAIL
This entry has no reviews.