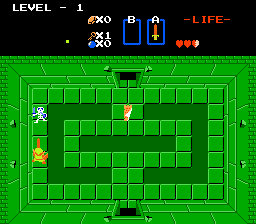 Download Quest
Description
This is my first quest. Built it for my 6-year-old daughter. It's fairly simple. Should be good for little ones or beginners.
UPDATE: Fixed issue on overworld and issue with keys in level 4.
Story
Same old Story. Zelda captured, go defeat Ganon.
Credits
Tigger187c for testing it for me.
Elise for pointing out the bugs I had in it when I first originally released it to AGN.
Hints and/or Cheats
There are no walkthrough walls and only one whistle stairs (level 9).
This entry has no reviews.