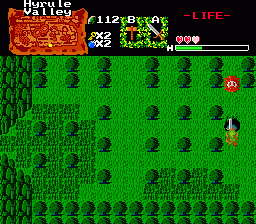 Download Quest
Description
This was originally going to be the 1st quest with all the added stuff of Zelda Classic, but then I got carried away and enhanced the graphics. Essentially, I tried to make a remake of the 1st quest, in the vein of what "Metroid: Zero Mission" was to "Metroid" (Hence the name, Zero Quest). I tried to base things a little bit more on the artwork to the original Zelda.
Credits
BritannianHero4. This dude encouraged me to make this quest better. Is it truly the coolest Z1 remake you have ever seen?
This entry has no reviews.