Teenagers Quest
Submitted

September 13, 2005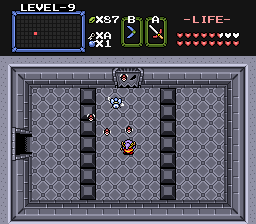 Download Quest
Description
Semi sequel to Childs Quest. Almost a remake of the original first quest but "slightly" modified.
Quest file updated 10/14/05.
Story
Same as Childs Quest, but a little harder.
Credits
This quest was my original first quest. Credits to PureZC for the tileset and music. Tigger187c for testing.
Hints and/or Cheats
Additional items are the fire boomerang and lv 1 wallet (after level 6).
This entry has no reviews.