Castle Haunt III
Submitted

December 2, 2007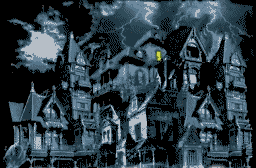 Download Quest
Description
This is the complete package in its own folder. It contains ALL files needed to enjoy this quest. Download it, and place it where you normally keep other ZC files, or just place it on the C:\ drive. Once in place, double click on zquest-w.exe so it can write the ag.cfg file and the allegro.log file. Once this is done you are ready to load it and play. To load, double click on zelda-w.exe, register a name, press alt twice, and choose the castlehaunt3.qst and press ok. Now you die, good luck.

======================================
This quest can only be played in ZC version 2.11 beta 10b (included in zip package).
Story
Castle Haunt III, released 11-18-2006. A warrior's job is never done. What is this, déjà vu? It seems every Halloween, it's the same old thing, no rest for the weary. Who cares that it's in a haunted castle, he's not afraid of spooks. Zelda will just have to understand, a rescue is in order and he has to go. Well... no matter, he has it to do, might as well get to it. Built in the 2.11b10b, the quest, sound files, and a copy of the 2.11b10b for those who don't already have it are all HERE. Beta tested by Elise. Hint; there are easter eggs in this quest, sometimes they show up after waiting in a screen.
Credits
The whole Zelda Classic community.
This entry has no reviews.