New Quest (1.84, original version)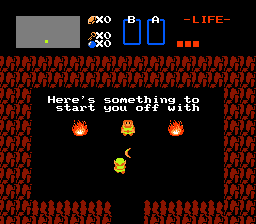 Download Quest
Description
The original, "as is", version of New Quest as it was when it was the first custom quest.
Story
Essentially the 3rd Quest Storyline, Link finds himself in a new land. Can he defeat Ganon again?
Credits
Phantom Menace, for the original versions of Zelda Classic.
Gleeok and ZoriaRPG, for the restoration process/tests
Hints and/or Cheats
Until 2.53 is finalized, this works best in the 2.50.0 player or in DOSBox.
This entry has no reviews.