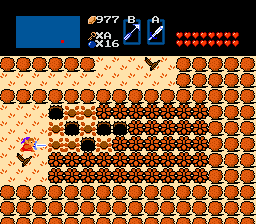 Download Quest
Description
"This is my newest quest. I stopped a bit working on The Show, so I made this challenging puzzle quest. Fun to play!"
Story
Quest Story: Ganon went in the castle of Hyrule and soon will be king of Hyrule! You play Link, who hunts for all 4 keys to open up Ganon's Dungeon. Then he'll kill him, if he's able to...
Hints and/or Cheats
Level 2 has some crazy puzzles... One has a ladder-problem as the solution to finish it! So stay half on the water and on the block to push it up! Level 3 is very hard... and something isn't as it looks...The cheat code is sold in Level 2.
This entry has no reviews.