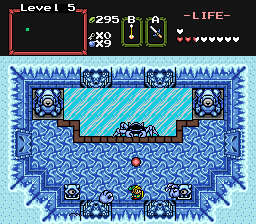 Download Quest
Description
Contains 2 Overworlds, 9 Dungeons, 1 Secret Dungeon, and 32 HC Pieces!
Story
Ganon has stolen the Triforce of Wisdom and uses it to change Hyrule into a dark world. Link has to stop him and rescue Zelda.
Credits
Mr. Z and the editors of the Pure Tileset.
Hints and/or Cheats
Check the read me for addition hints and tips.
This entry has no reviews.