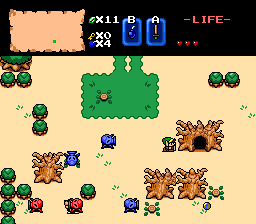 Download Quest
Description
None available.
Story
As Link finishes yet another battle with Ganon, he decides no princess is worth fighting this often for. So Link starts desiring to leave Hyrule. He's told by the old man that he shouldn't make his escape without a weapon and you could can guess that he'll have to fight his way out. However, this time there is no Ganon to beat. Only creatures and minions that always have roamed Hyrule and its hidden labyrinths. But they protect all of the tools Link will need to leave his homeland.
Credits
Paul, ImHoney, Rockhard, AlexMax.
This entry has no reviews.