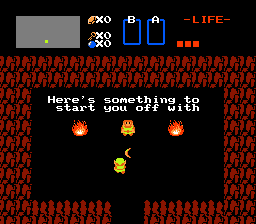 Download Quest
Description
Re-release of New Quest, originally made four years ago, for beta 183. An 11th (optional) dungeon has been added, but it will be very difficult to find.
Note: This is a special fix, fixing the worst of the worst bugs, and fixing stability for later versions. Do not ask me to update this version again, it is "as is".
Story
Essentially the 3rd Quest Storyline, Link finds himself in a new land. Can he defeat Ganon again?
Credits
Meta and JayeM for beta-testing.
Hints and/or Cheats
The Lens of Truth was added.
This entry has no reviews.