Demo Quest EX (compatible with ZC 2.5.2)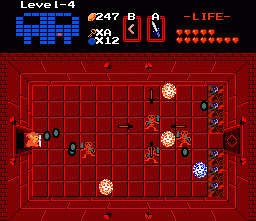 Download Quest
Description
Continuation and update of the Demo Quest originally created by Phantom Menace.
Story
At one time a test base, now a classic treasure. Link starts up on a new quest many years later.
Credits
Nightmare: Finishing and updating of the quest
Zeo, Meta, JayeM, all the loyal testing teams.
All the ZC Oldbies: You will always be remembered.
SyrianBallaS: 2.5 version testing