A Pyramid Quest
Submitted

November 14, 2012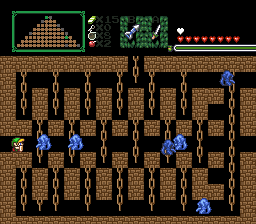 Download Quest
Description
A fairly short quest where Link must make his way through a 8-floor pyramid, defeat Ganon, and rescue Zelda. One or two of the bosses may seem a little hard, so I left the quest unpassworded. I also included a cheat store. You may notice that some of the boss rooms provide extra keys. Have fun!
Story
Ganon takes Zelda to egypt, traps her and Link in a pyramid, and scatters 8 keys around the pyramid.
Credits
The makers of pure zc, the maker of the DOR tileset, and myself for testing.
Hints and/or Cheats
Go to the cheat shop.
This entry has no reviews.