Super Metroid: Brinstar Tiles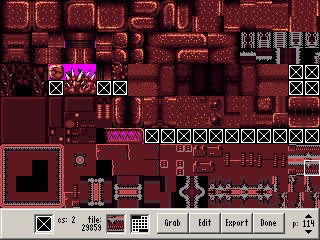 Download Loose Tile
Description
Continuing the VERY DIFFICULT TO RIP series, here are more convenient tiles. This time, Both sides of Brinstar. Not a whole lot to say, but again three csets for both of them.
Red and Green are different level palettes. They've been divided into subfolders in the zip so you can tell what goes where.
This entry has no reviews.